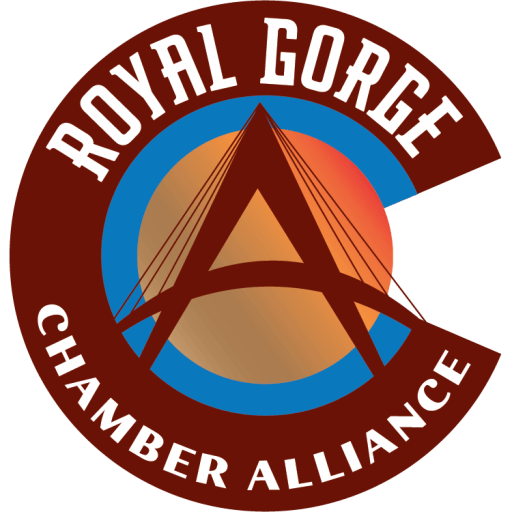 The Royal Gorge Chamber Alliance is proud to represent its 400+ members throughout the region. Founded in 1935 as the Cañon City Chamber of Commerce, we have been trusted partners in building and supporting our Fremont County communities. We are now transforming our approach to match pace with the momentum and opportunity brought by a new era of business innovations and practices as a revitalized regional chamber of alliances. We Create programs and services valued by our diverse membership. We Connect our members to provide opportunities to achieve business success and facilitate community growth. We Collaborate with businesses, government entities, education, and other strategic partners to stimulate regional prosperity for the benefit of all.
The Mission of the Chamber Alliance is to promote and connect the businesses of our region by providing a collaborative platform that stimulates opportunities to thrive and grow. We provide the tools to boost the abundant opportunities and enhance the quality of life available to all who call the beautiful Royal Gorge Region their home.
For many members, supporting the mission of the Royal Gorge Chamber Alliance is reason enough to join. For those who desire a more direct return on their investment, Chamber members enjoy ample exposure and opportunities to develop professional relationships throughout the region, and unique access to champion innovative initiatives that influence our economic vitality.
Investment levels specifically designed to help support your goals! Member and Investor levels provide access to resources and solutions to help your business thrive. Join the movement, you'll be glad you did!