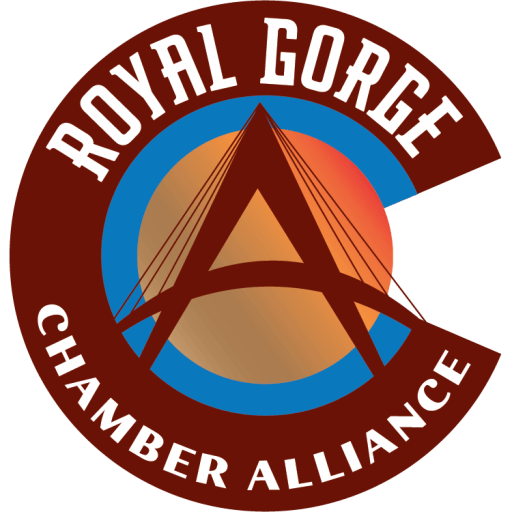 Thinking of moving? Let us tell you about all the wonderful things about Canon City! Send us your information and we will send an e-mail with the downloadable packet.
Cañon City is located in the Rocky Mountain foothills, at the mouth of the Royal Gorge in the Arkansas River valley. It is the county seat of Fremont County, 100 miles southwest of Denver, 45 miles southwest of Colorado Springs, and 35 miles west of Pueblo. Population in metropolitan Cañon City exceeds 16,000, while over 48,000 reside in Fremont County.
The Cañon City School District (RE-1) is served by 2 high schools, 1 middle school, 2 K-8 schools and 5 elementary schools. They offer a teacher to student ratio of 1 to 23 and educational options including traditional, alternative, and a Core Knowledge charter school. In addition, Special Program schools serve pre-school and elementary youth.
Pueblo Community College's Fremont Campus is housed just outside the city in a new facility with state-of-the-art technology, small classes, and strong academic programs that works closely with local industry to train students for employment.
The Fremont County Airport Industrial Park is conveniently located seven miles east of Cañon City on U.S. 50, near the recently-expanded Fremont county airport. The Industrial Park provides an attractive location for businesses with ten or more employees. Currently, it houses numerous manufacturing and service businesses, with further expansion planned.
The area's largest employers are the Federal and State correctional systems, closely followed by the health care industry. Other area businesses are located in the Fremont County Industrial Park, a business incubator facility, and conveniently-located retail areas that provide quality shops and shopping centers.
The area's tourism industry thrives along the banks of the Arkansas River, which is now the most popular commercially rafted river in the United States. Cañon City offers diverse natural attractions and business opportunities.
Cañon City's downtown area is listed on the National Historical Register for its abundance of turn-of-the-century architecture. The downtown shopping district offers many local boutiques, art galleries, merchants, and restaurants in the quaint atmosphere of Colorado's largest historical commercial district.
Cañon City's Fremont Center for the Arts is the oldest community arts council in the United States, and offers a wide variety of both educational and entertainment programs. Additionally, the city hosts numerous art studios, galleries, theater productions and local craftspeople, several museums and the historic public library. Diverse community and cultural opportunities are provided by over 150 clubs and organizations in the city.
Cañon City is home to world-class fishing, rafting, hunting, hiking, bicycling, rock climbing, birding and a host of other types of other outdoor recreation. The city's River Walk provides beauty and healthful recreation along the Arkansas River, including the Canon City Whitewater Kayak Park located near historic downtown, while numerous small neighborhood parks serve city residents. In the surrounding area, National Forest land and mountain parks draw visitors year-round.
Other recreation opportunities include a privately owned 18-hole golf course and the Cañon City Recreation and Park District, which offers a variety of sports opportunities, educational programs, and special events. For community youth, there is a new skate park, public and private swimming pools, and 'under-21' events.
Cañon City offers both traditional and alternative health care options. The community hospital is an acute care facility that recently completed an $18 million renovation project. The facility features a new ICU, new surgery center, new private patient rooms and a Health & Wellness Institute. Outpatient care is provided by family physicians, specialists, and quality nursing home facilities. Other available services include fitness centers, counseling services, and health food stores.
Cañon City's religious needs are met by the numerous and diverse places of worship present in the community. For more information, contact or visit individual organizations.
Cañon City offers several new residential communities. Recent development projects provide new homes with access to nearby open space parks, trails, and a public golf course.